If your organisation has declared a 'Microsoft Cloud First' strategy, then you have a great opportunity to harness the amazing capabilities in the Microsoft platform to transform your PMO.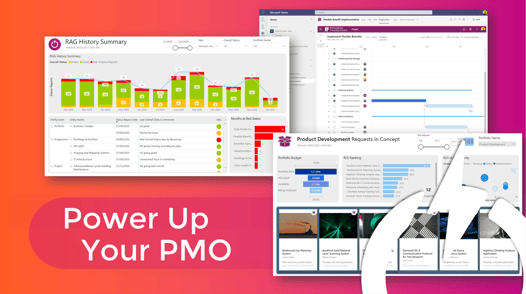 Consider where you are now: Could it be that Microsoft Teams is taking hold already, maybe you use Microsoft Planner, maybe Power BI spreading in your organisation. Yet your PMO is still caught up with disconnected content, inefficient manual processes, and Power Point reporting?
Let us show you how to overcome those challenges by building on those Microsoft tools you use already and making more of the platform that will drive the digital transformation of your entire organisation. Rather than deploying 3rd party PPM solutions that would inevitably take you out of that platform, make the most of world-beating collaboration, integration, automation, and business intelligence features that are at your fingertips. This webinar will show you how.
Presenter:

Gero Renker
Co-founder of Program Framework