Are you struggling with allocation of budget and resources to project requests, and figuring out when best to schedule them?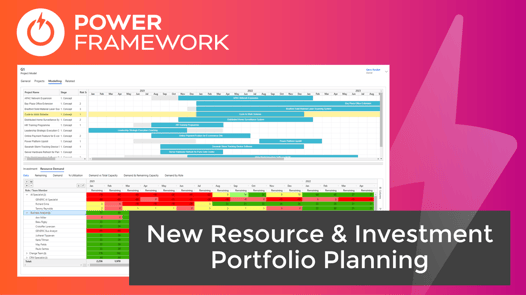 Are you suffering from spreadsheet hell when it comes to tracking financials and nothing is connected?
Let us show you our most recent innovation in Power Framework with easy to use, flexible and time saving features for resource and financial planning - all on the Microsoft Power platform:
Capture resource and investment demand for project proposals
Optimize your portfolio with our brand new modelling tool
Allocate budgets with instant visibility of forecast and variances
Operate a pragmatic resource approval process
Track costs and exchange data with your Financial Accounting system
Report on all aspects at project, programme and portfolio level.
Everything is connected and designed to be pragmatic and usable - providing the control you need while saving time and reducing error.
Let us show you how!
Presenter:

Gero Renker
Co-founder of Program Framework